Commissioned intelligence professionals often find that their unique training, skills and experience are valuable in the civilian world. Diasozo is a network of those professionals.
These well-trained confidants are accustomed to working in the background and thrive while advancing an honorable cause. They have dedicated their training, skills and talents to the service of the disadvantaged.
"Where no counsel is, the people fall;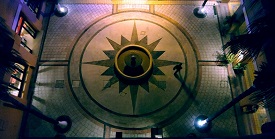 but in the multitude of counselors there is safety."
Proverbs XI:IV
Timely intelligence clarifies objectives and validates trust. Diasozo contractors transform incomplete or contradictory information into actionable guidance.
Diasozo's redemptive workforce bolsters performance, strengthens alliances and fortifies life altering decisions.