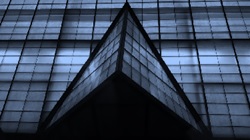 "Diasozo provides the knowledge and technical skills needed for investigators and business to adapt and succeed."
Captain Richard Alexander, Internal Affairs Commander, Tulsa Police Department

"Implemented a very comprehensive risk factor indentification system which facilitates lifestyle modification and supports local physicians. We feel this system will increase physician referrals and improve our member satisfaction."
Chip Althen, Owner, Ironwood Athletic Club

"David Hale has held several positions of trust and never once betrayed his loyalty to his agency. I can state without hesitation that David is self-motivated, intelligent and will keep in mind accomplishment of the mission."
Gary Lowry, US Regional Information Sharing Systems
Regional Organized Crime Center

"Dr. David Ross on Director Hale "During his tenure at Cedars Sinai Medical Center, he academically challenged other members of the program who had become stagnant and complacent in their current positions."
David Ross, MD
Cardiac Rehabilitation and Preventive Medicine Program
Cedars-Sinai Medical Center

"I highly recommend David Hale [Diasozo Director] as a consultant."
Ralph Lauren

"Diasozo identified our business adversaries and helped us to form a strategy to neutralize their assault"
Andy S., Empire Fleet Services, Spokane, WA

"In the relatively short time period of this project, you were able, in a complex environment, to draw conclusions and make concise, on-point recommendations which I anticipate will form the foundations for a successful wellnes program for both KMC and the North Idaho Health Network."
Richard McMaster, North Idaho Health Network

"Diasozo provides unique intelligence-based analysis which I believe is crucial to the evaluation of investments or potential partners. They uncovered extremely valuable information."
Neal Morse, Investment Broker, Los Angeles, CA

"Thank you for the valueable information which you provided. This information and your analysis helped me to make a well-informed decision."
Dennis Wheeler, Former Coeur d' Alene Mines Corp. Chairman

"Successfully introduced the type of programs that will provide better management in our system of hospitals."
Harry Nurkin, President - Carolinas Medical Center, Charlotte, NC